Olympic champion Nick Skelton bid an emotional farewell to showjumping in the presence of the Queen, and admitted: "I would do it all again if I could."
Skelton and his Rio 2016 gold medal-winning ride Big Star both formally retired on the final day of the Royal Windsor Horse Show.
As the Queen watched from the Royal Box, 59-year-old Skelton entered a packed Castle Arena on Big Star – fans were also stood several deep outside it, craning for a view – riding through a guard of honour formed by officials and riders.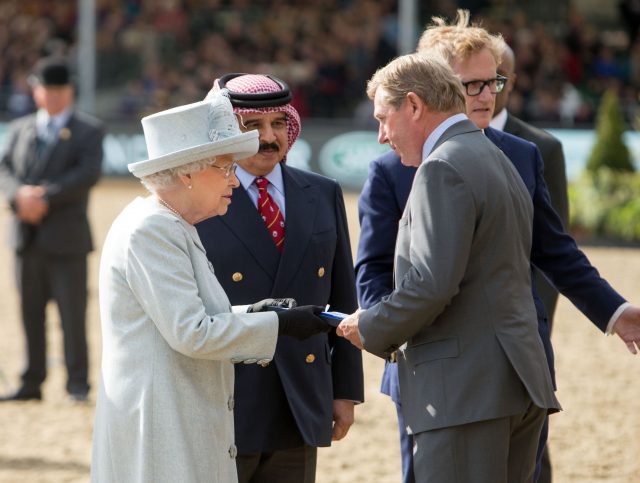 Wearing his Great Britain team jacket and adorned by the Rio gold medal he won so spectacularly last summer, a clearly moved Skelton said his public goodbye.
"From the day we bought Big Star when he was five-years-old, I had it in my mind that he could win an Olympic gold medal," Skelton said.
"He has been an outstanding horse, and he has never let me down. I have an amazing team around me, and I have been very lucky all my life.
"I've had the most wonderful horses, great owners and great sponsors, and I am very proud of what I have done. I would do it all again if I could."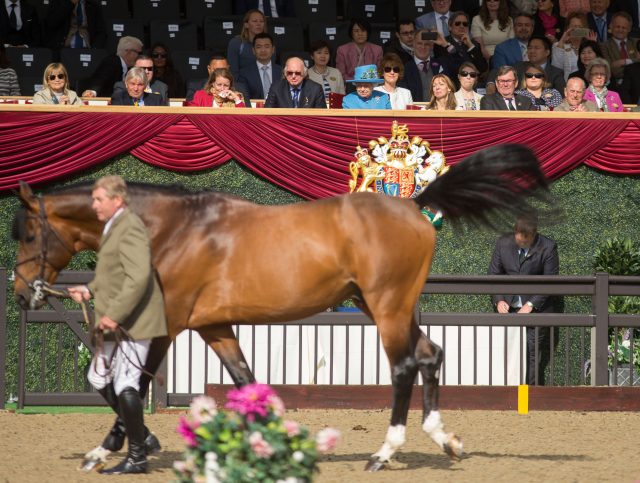 Skelton's partner – American international showjumper Laura Kraut – looked on, as did his father David, Big Star's owners Gary and Beverley Widdowson and Skelton's racehorse trainer son Dan.
Even Skelton's son Harry, a National Hunt jockey who could not be at Windsor due to racing commitments at Ludlow, duly marked the occasion by riding a winner.
A brief ceremonial act saw Skelton remove his Great Britain jacket, replacing it with traditional riding wear, before Big Star's saddle and Team GB cloth were also removed.
But before they could embark on a final lap of thanks, three of Skelton's fellow British stars – John Whitaker, Michael Whitaker and Scott Brash – entered the arena on horseback to accompany him as Auld Lang Syne played on the speakers.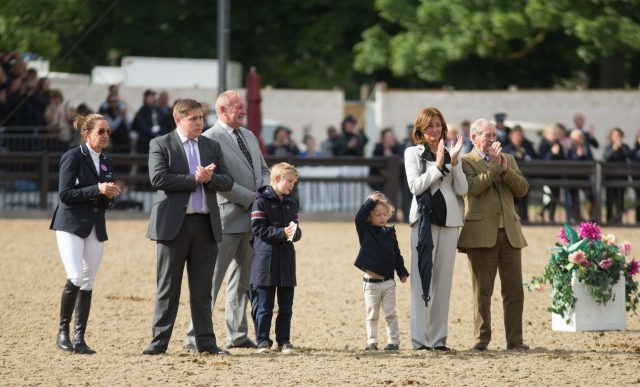 Many in the crowd struggled to hold back tears, with Big Star, who is being retired to stud, in typically lively form as British showjumping's greatest partnership made their final exit.
"I thought going to Rio with Big Star, if I was lucky enough to get there, I was sitting on the best horse – there was no doubt about that," Skelton added.
Skelton will continue working with young horses at his base near Alcester in Warwickshire, while also closely following the racing fortunes of his sons.
But Sunday at Windsor was all about the end of a truly great partnership, as acknowledged by former world number one and Skelton's London 2012 gold medal-winning colleague Brash.
"Nick has been amazing for our sport and amazing for Great Britain," Brash told Press Association Sport.
"It is a bit of a mixed day – very sad that Nick and Big Star have retired, but also a celebration of two incredible careers.
"What made Nick as good as he was? He was just an out and out winner. He wanted to win every grand prix he possibly could – and more."